CrazyDark
Level 0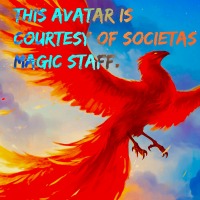 Posts

: 2


Join date

: 2011-12-18


Subject: Crazy Dark's char(s) Sun Dec 18, 2011 4:36 am

---

Name: Shadow

Gender: Male
Species: Hybrid
Realm: ???
Powers: can turn into a wolf and produce electicity from his hands.
Appearance: A tall and handsome boy with pale skin, very dark brown hair, and mysterious midnight blue eyes. His hair flops into his eyes, which makes them even more mysterious.
Personality: mysterious, stubborn, and untrusting. He's very loyal and kind once you get to know him.
History: dunno
Other:
Role-play Sample:
Zeth
Global Moderator






Posts

: 236


Join date

: 2011-06-24


Subject: Re: Crazy Dark's char(s) Sun Dec 18, 2011 11:39 am

---

If you could fill out a realm, (i.e. fire, darkness, wind, water, earth or metal.) and fill out the roleplay sample, I can approve him. If you need help or ideas, try looking at other peoples characters, mine are in my link in my siggy.